Product Description
1, Product Datas:
HAILI 308TW Series Tig Welding Torch Water Cooled

1. Argon arc welding torch.
2. Rating: 300A DC 260A AC
3. Duty Cycle: 100%
4. Tungsten electrode Size: 1.0-4.0mm
5. handle colour could be available
6. Standard length: 4M,8M
7.All the torch accessories available
8, CE certificate
9, OEM, ODM service available
10, Special packaging available

2, Products Details:
No.
Description
Order
Standard No.


BW-308TW Torch 4M
32010841
YT-308TW (4M)


BW-308TW Torch 8M
32010842
YT-308 TW(8M)
1
Torch Body
3202331


2
Gasket
3208129


3
Collet 1.6mm
3204830
TEC01614


Collet 2.0mm
3204840
TEC01615


Collet 2.4mm
3204850
TEC02415


Collet 3.2mm
3204860
TEC03209
4
Collet Body 1.6mm
3204870
TEB30134


Collet Body 2.0mm
3204880
TEB30135


Collet Body 2.4mm
3204890
TEB30137


Collet Body 3.2mm
3204900
TEB30139
5
Ceramic Nozzle
3207110
10N50, 6mm


Ceramic Nozzle
3207120
10N49, 8mm
6
Back Cap
3203140
TSM10190
7
Handle
3208130


8
Switch (with wire)
3208111


9
Cable Assembly
3403100


10
Cable Assembly Cover
3208131
3,Product and Packaging details: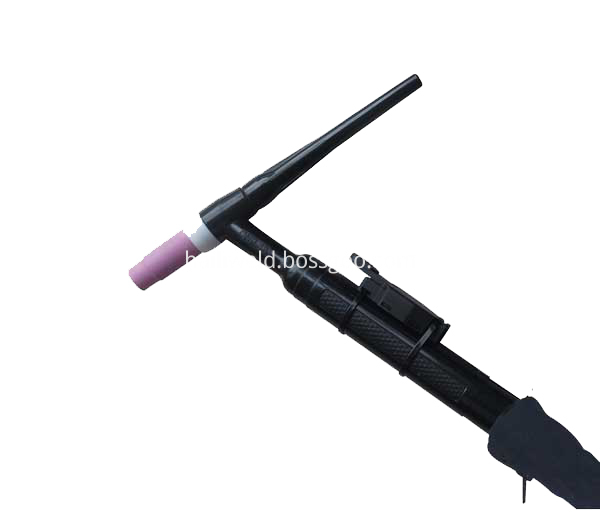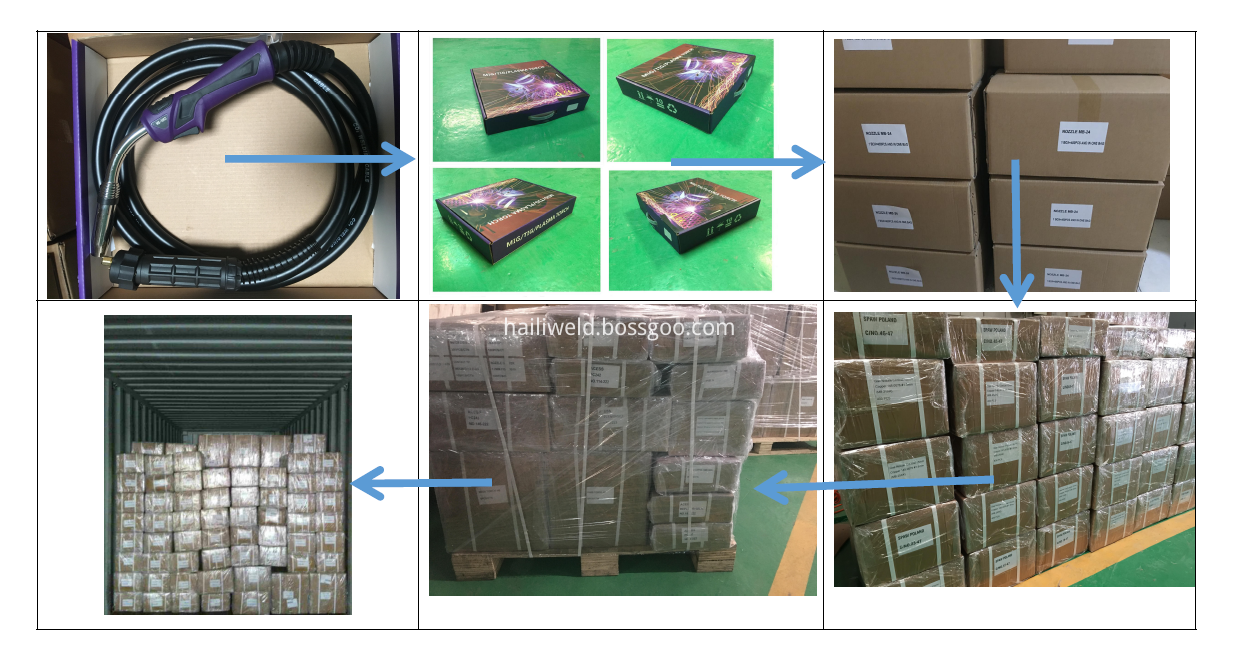 4, Shaodong Lida Tools Co.,Ltd can produces :
1.MIG/MAG,CO2 welding torch and accessories :
Binzel 14AK, 15AK,24KD,36KD,501D, Pana 180A, 200A,350A,500A, Bernard 200E,Bernard 300E Bernard 400E,Bernard 600E,Tweco 2#,Tweco 3#,Tweco 4#,Tweco5#,Fronius AW4000,AW5000,AL3000, AL4000,Saf welding torch and gas nozzle,contact tip,contact tip holder,swan neck,gas diffuser liner etc.
2.Tig welding torch and accessories : WP12,WP9,WP17,WP18,WP26 welding torches and torch head (F/FV/V/P) ,collet,collet body,gas lens,ceramic nozzle,aluminal nozzle,long/medium/short cap etc.
3.Air plasma cutting torch and accessories :P80,P160,PT31,AG60,SG55,JG60,JG100,Trafimet serise cutting torches, torch head ,nozzle,electrodes,tips,ceramic shield cap,,white wheel,swirl ring etc.
4.cable joint ,earth clamp,welding cable
5.welding helmet,electorde holder
6.tungsten electrode
5, Company introdcution:
Shaodong Lida Tools Co.,Ltd is one of professional supplier of welding and cutting equipment and accessories in China since 2000.

The company specialize in manufacturing MIG,TIG,PLASMA, Welding torch and spare parts. The annual output of welding torch exceed 200,000 sets. We have obtained CE European safety certificate. Our main customers come from Southeast Asia, Middle&South&West Euro, Latin American market.

With international advanced technology, popular products design, integrating modern management, excellent quality, competitive price, and favorable sale and after-sales service. Our clients come from over 50 countries and regions around the world.

We expect you could become our new client as soon as possible. You will surely be satisfied with us. If you are interested in any of our products, please feel free to contact us for more details.